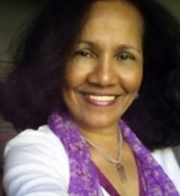 Carmen Moreno (Barcelona, Spain)
Conductor and Soprano lírico-ligera. She graduated from Conservatory Juan Jose Landaeta Caracas (Venezuela), Conservatory Superior of Music of Liceu in Barcelona and Conservatory Professional of Badalona (Spain). Her educational work has focused on the teaching of vocal technique and conducting choirs, which she combines with concert work. She has published a book entitled Mitécnica Vocal Paso a Paso (My Vocal Technique Step by Step) and written various articles related to vocal music and published by the online magazine Arts Educa, the last article was published in IFCM International Choral Bulletin Vol XXXIV N2 2015. She has offered workshop on vocal technique to chamber ensembles and spoken at conferences at Aula Universitaria and Public Library Clarà of Barcelona. She has been a jury member at International Music Festival of Cantonigròs 2015. She is professor of singing at the Escuela Estudi Musical as well as conductor of the Esperit Cantaire Choir and Cantoría Re-quinto Chamber Choir in Sagradafamilia Church in Barcelona.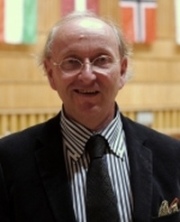 Prof. Bernhard Gfrerer (Salzburg, Austria)
He graduated from Mozarteum specilizing in church music. Since 1987 he has been an organist and choir conductor at Franciscan Church in Salzburg. He performed with world famous artists like Placido Domingo, Jose Carreras and James King. He gives many concerts in mayor European cities as well as in USA, South America, Russia and Asia. He is lecturer at master classes in USA, Japan and South America and was Jury member at many international competitions. He made numerous recordings for TV, radio and recording companies.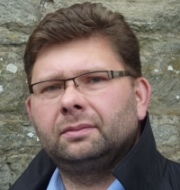 Pawel Lukaszewski (Poland) born in Częstochowa in 1968, he is a graduate of the Fryderyk Chopin Music Academy in Warsaw, where he studied the cello (with Andrzej Wróbel, diploma in 1992) and composition (with Marian Borkowski, a diploma with distinction in 1995). He has been on the faculty of the Fryderyk Chopin University of Music since 1996. In 2000 he gained his Ph.D. in composition and in 2006 he received a postdoctoral degree. He has received numerous commissions from Poland and abroad (Japan, Germany, Great Britain, Switzerland) and has held many grants, including those from the Częstochowa Town Council (1991–1992), the Professor Bogdan Suchodolski Foundation (1995), the ZAiKS Authors' and Composers' Association (1996), the Arts Promotion Fund of the Ministry of Culture (several times) and the President of Warsaw (2010). His honours include an hono urable mention at the Tadeusz Baird Composers' Competition (1994), First Prize at the Warsaw Music Academy Competition (1994), Second Prize at the 2nd Young Composers' Forum in Kraków (1994), and Second Prize at the 27th International 'Florilege Vocal de Tours' Competition in France (1998). He won the 'Fryderyk' Awards of the Polish Phonographic Academy (Artist of the Year in 2013), the Award of the town of St Quentin (for the best performance of a contemporary work) at the Concours Europeen de Choeurs et Maitrises de Cathedrales (2006). He has received the Commander's Cross of the Order of Polonia Restituta (1998), the award of the Mayor of Częstochowa for outstanding compositional achievements (1995), the Saint Brother Albert Chmielowski Award for outstanding achievements in composition, conducting and organization of musical life (2006), the Gloria Artis Medal of Merit for Culture (2011) and the Award from the Primate of Poland (2011). His works have been performed at over 100 festivals in Poland and abroad (Great Britain, Argentina, Belarus, Belgium, Chile, China, Czech Republic, Denmark, France, Spain, Germany, Iceland, Israel, Italy, Lithuania, Luxembourg, Malta, Monaco, Moldova, Peru, Romania, Russia, South Korea, Switzerland, Ukraine, Uruguay, the Vatican and the United States). His discography includes over 100 CDs. Over sixty of his pieces have been published in many countries of Europe and the United States. He has served as the Director of the International Festival 'Laboratory of Contemporary Music' (since 1995) and as President of the Musica Sacra Association (since 2000). He has sat on the juries of the composers' competitions in Italy, Russia and Romania. In recent years Paweł Łukaszewski's music has gained a high recognition in Britain. His works have been performed (and some premiered) by such renowned choral ensembles from London and Cambridge as The Holst Singers, BBC Singers, Trinity College Choir, Tenebrae, Britten Sinfonia and Polyphony under the direction of prominent conductors Stephen Layton and Nigel Short.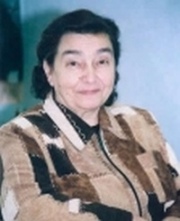 Alla Iastrebova (Moscow, Russia)
a choir conductor, teacher of choral music, artistic director of the choir school of boys and youths "Debut". Her experience is over 50 years. The choir under her leadership repeatedly became the laureate of the first degree and "Grand Prix" at many All-Russian and international competitions. Alla Iastrebova is honorary worker in the field of art of Russia, the laureate of Grant Moscow premium, owner of the pedagogical medal "Silver branch".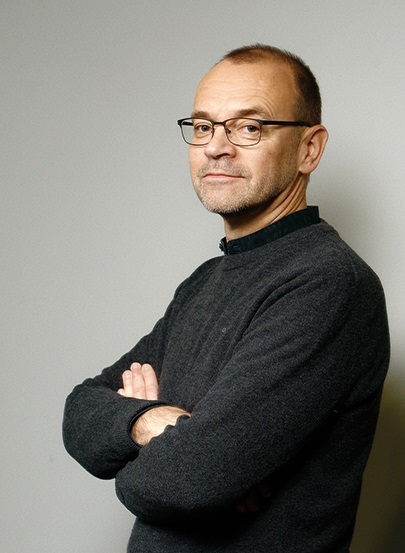 Rihards Dubra (Riga, Latvia) born on February 28th, 1964 in Riga. He studied music first in Jurmala School of Music, after that at the Emils Darzins College of Music. In 1989, he graduated from the Latvian Music Academy composition class under Adolfs Skulte (as an elective he learned symphonic conducting), and in 1996 earned his master's degree at the Latvian Academy of Music under Juris Karlsons. During his studies, he began to teach harmony and composition at the Jurmala School of Music, where he still works today. His other sphere of work is involved with the organ and liturgy. Rihards Dubra was the organist at the Riga Our Lady of Suffering Church, and, as of 1999, he is the cantor of the Riga St. Mary Magdalene Church. The basic genres of the composer's creative work are large-scale genres for voices with accompaniment, choir music, organ music and symphonic music. Irrespectively of his genre choice, Dubra's basic creative interests turn to sacred music. "As the belief is the only purity in this world, I cannot see anything better, only to write sacred music," the composer comments on his creative activities. The composer's activities at St. Mary Magdalene congregation in Riga and singing in the group Schola Cantorum Riga from its very beginning give inspiration for his creative work. The basis of Rihards Dubra music style is the unification of minimalism and neo-romantic tunes with the intonation, form and philosophy of Gregorian, Medieval and Renaissance music. "My music often is meditative; I like to stop a moment and to check it for some time. It is not possible in life, but music lets manage the impossible – light, longing and eternity speak to us feeling every moment…" Rihards Dubra's music has been performed in several countries of the world: Latvia, Lithuania, Estonia, Sweden, Norway, Germany, Poland, England, France, Austria, Italia, Japan, South Africa, Canada, Argentina, USA and others.