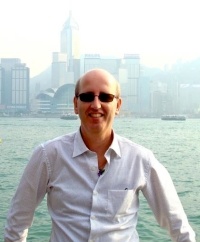 Andrea Angelini
(Bologna,
Italy
) He began his piano studies as a child, at the Rimini Lettimi School. He later earned a Doctorate of Music at Ferrara's Frescobaldi Conservatory. After earning a Master in Choral Conducting he studied music therapy with Professor Cremaschi of Milan University. His interests led him to the choral field, and he earned a Bachelor studying at the International Art Academy in Rome with Fulvio Angius. He also studied organ at Pesaro's Conservatory of Music. Finally he got his PHD in Choral Music at the Cesena Conservatoire of Music. He is the Artistic Director and Conductor of the professional group Musica Ficta Vocal Ensemble that frequently performs in important Festivals in Italy and abroad. For many years, Andrea Angelini has conducted concerts with the choir Carla Amori, in Italy and abroad. In 1996 he was named Director of the Rimini Community Choir, Alessandro Grandi. He led this choir in several performances, including in important venues such as St. Peter's Basilica in Rome – where he was able to personally meet Pope John Paul II – and in Milan's Cathedral. He has led similar workshops in Romania, Belarus and China too. He is the artistic director and one of the tutors at the Rimini International Choral Workshop, where he teaches with Peter Phillips of the Tallis Scholars. Mr. Angelini is also the artistic director of the Rimini International Choral Competition. He is the Chief Editor of FARCORO , the Choral Magazine of the Regional Choir Association and of the International Choral Bulletin (ICB), the membership magazine of the IFCM (International Federation for Choral Music). He has written numerous transcriptions and arrangements for choirs and chamber ensembles. His transcription of Faure's Requiem is published by Gelber Hund Verlag of Berlin. For the American CanticaNOVA Publication, he has prepared transcriptions of important Renaissance Motets. He has published his composition with Eurarte and Ferrimontana.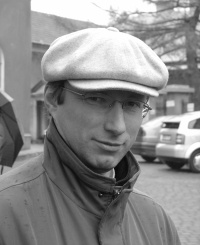 Damijan Mocnik
(Kranj,
Slovenia
) He won GRAND PRIX with his choir at 2016 edition of our Festival. Damijan Mocnik completed his musical studies, under the tutelage of Professor Dane Škerl, at the Academy of Music in Ljubljana in 1991, where, along with excellent grades, he won the Student Prešeren Award for the outstanding student for his Symphonic movement for symphony orchestra. He developed his craft by studying abroad, which included coaching with famed Swedish conductor Eric Ericson. Since 1993, Močnik has been the choral conductor and music director at the Diocesan Classical Gymnasium in Ljubljana, Slovenia, and since 2000, the artistic director of all musical activities at the St. Stanislaus Institution in Ljubljana. In 1999, the World Youth Choir with Gary Graden performed two of his compositions, his "Missa in organi benedictione" was performed for the first time with Chamber Choir Slovenicum at the official presentation of the new organ in the Franciscan Church in Ljubljana. In 2000, three cantatas by Damijan Močnik were premiered: "Tempus fugit" was performed on the occasion of the reconsecration of St. Joseph's Church in Ljubljana. The combined high school choirs and the Slovenian Philharmonic also performed Vode novega neba/Waters of New World in the Jeunesse Musicale of Ljubljana Music Series and Pesem moja je posoda tvojega imena was performed in Kranj on the occasion of the 200th anniversary of the birth of famed Slovenian poet, France Prešeren. Močnik's cantata "Circulus aeternus" was conducted by Malcolm Goldring at the Europa Cantat Singing-Week 2004 in Ljubljana. His tenure as composer-in-residence in 2006, at the Bavarian Musikakademie in Marktoberdorf, resulted in a new score: "IM-MORALIA". And he was invited to be the leader of the Composer's Conducting workshop at the Europa Cantat 2006 in Mainz, Germany. In 2007 (October-November), he was invited to Washington in the United States. He performed a concert of his compositions on Orcas Island with their choir and orchestra. He gave lectures about his composing activities in Seattle at the University of Washington and at Seattle Pacific University, where he conducted eight of his choral compositions. Močnik's music thrills musicians and audiences around the world with its directness, and numerous dramatical turns with rich, exceptional and mysterious sonorities.
Jan Rybarski
(Krakow,
Poland
) Doctor of music sepcialising in sacred and traditional songs. Conductor of the Mariański Choir and organist of St. Mary from Lourdes Church. Graduated of the Secondary School of Organists in Przemyśl and the Academy of Music in Krakow. Since 1968 with his choir won over 50 top prizes at Polish and international choral competitions. Toured many times abroad including prime venues in USA, France, Austria, Germany, Hungary, Ukraine, Lithuania, Norway, Czech Republic, Belaruss, Italy including exlusive concert for Pope John Paul II Jan Rybarski had been lecturer of conducting in the Papal Theological Academy in Krakow and also the tutor for young students of organ and choral music.With one's own engagement and with dynamism the conductor mobilizes the choir to reach interesting artistic level of musical interpretations. In acknowledgement of contributions in the culture and art he received the Prize of the Krakow's Voivode in 1995 and the Medal of National Education Committee in 2003.For his achivment's for promotion of sacred music he received medal "Pro Ecclesia et Pontifice" from John Paul II, later was awarded prestigious Order of St. Gregory the Great.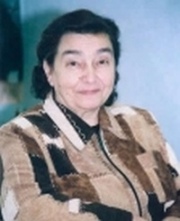 Alla Iastrebova
(Moscow,
Russia
) is a choir conductor, teacher of choral music, artistic director of the choir school of boys and youths "Debut". Her experience is over 50 years. The choir under her leadership repeatedly became the laureate of the first degree and "Grand Prix" at many All-Russian and international competitions. Alla Iastrebova is honorary worker in the field of art of Russia, the laureate of Grant Moscow premium, owner of the pedagogical medal "Silver branch".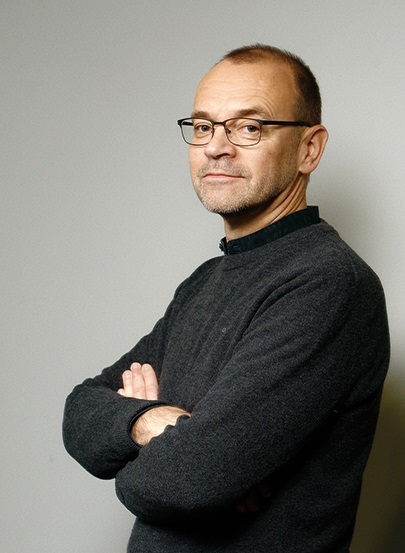 Rihards Dubra
(Riga,
Latvia
) Was born on February 28th, 1964 in Riga. He studied music first in Jurmala School of Music, after that at the Emils Darzins College of Music. In 1989, he graduated from the Latvian Music Academy composition class under Adolfs Skulte (as an elective he learned symphonic conducting), and in 1996 earned his master's degree at the Latvian Academy of Music under Juris Karlsons. During his studies, he began to teach harmony and composition at the Jurmala School of Music, where he still works today. His other sphere of work is involved with the organ and liturgy. Rihards Dubra was the organist at the Riga Our Lady of Suffering Church, and, as of 1999, he is the cantor of the Riga St. Mary Magdalene Church. The basic genres of the composer's creative work are large-scale genres for voices with accompaniment, choir music, organ music and symphonic music. Irrespectively of his genre choice, Dubra's basic creative interests turn to sacred music. "As the belief is the only purity in this world, I cannot see anything better, only to write sacred music," the composer comments on his creative activities. The composer's activities at St. Mary Magdalene congregation in Riga and singing in the group Schola Cantorum Riga from its very beginning give inspiration for his creative work. The basis of Rihards Dubra music style is the unification of minimalism and neo-romantic tunes with the intonation, form and philosophy of Gregorian, Medieval and Renaissance music. "My music often is meditative; I like to stop a moment and to check it for some time. It is not possible in life, but music lets manage the impossible – light, longing and eternity speak to us feeling every moment…" Rihards Dubra's music has been performed in several countries of the world: Latvia, Lithuania, Estonia, Sweden, Norway, Germany, Poland, England, France, Austria, Italia, Japan, South Africa, Canada, Argentina, USA and others.